STEFFEN AND SHANNON PETERS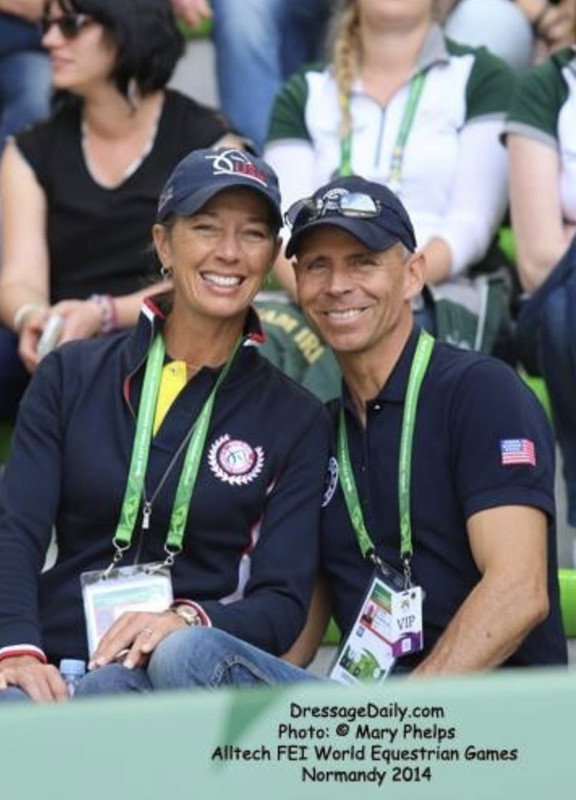 WELCOME TO THE ROYAL FAMILY
STEFFEN AND SHANNON PETERS!!!!!!!!!
Never in our Royal Dreams did we ever think that we would be lucky enough to have a TEAM USA OLYMPIAN use THE ROYAL MANE products!
Our Beautiful Sponsored rider and Ambassador Emma Weinert trains with Shannon and Steffen and introduced them to our range!
Steffen and Shannon are Absolute Riding Royalty and need no introduction but we will formally introduce you to our newest Royal Family Members:
Steffen and Shannon Peters are based in San Diego, California at Arroyo Del Mar.
Steffen, a German native, has been a 4 time USA Olympic Team member, World Cup winner, and WEG Individual Medalist. He and his wife Shannon, an International GP rider, train with compassion and a horses' first mentality in everything they do.
They always choose the highest quality products for their horses, with their health as the first priority.
THIS IS WHAT THEY HAVE TO SAY ABOUT THE ROYAL MANE:
"We have been blown away by the amazing Royal Mane products we have used on our horses. Being in California, our horses are exposed to a drier climate with abundant sunshine, and this can sometimes not be so great for manes and tails!!!! We use everything in the product line, and have seen amazing results so far! Easier to brush through, less tangles, much more moisturised and beautifully shiny!"
WE ARE INCREDIBLY PROUD AND SO HONOURED TO WELCOME THEM INTO OUR FAMILY!
WE ARE ESPECIALLY EXCITED AS STEFFEN WILL BE COMPETING AT THE WEG IN TEAM USA IN SEPTEMBER AND WILL BE USING THE ROYAL MANE TO KEEP THE HORSES MANES AND TAILS IN SPECTACULAR CONDITION!!