HIGH LEVEL AMBASSADORS/SPONSORED RIDERS
THE ROYAL MANE ARE VERY PRIVILEGED TO HAVE SOME INCREDIBLY TALENTED HIGH LEVEL RIDERS TO REPRESENT OUR BRAND. WE ARE COMMITTED TO HELPING ALL OUR AMBASSADORS ACHIEVE THE GOALS THEY WERE BORN TO REACH!
WE CURRENTLY HAVE FOUR HIGH LEVEL SPONSORED RIDERS:
EMMA WEINERT (AUS/USA)
EMMA BOOTH (AUS)
JUDY DIERKS (AUS)
DANIELLA DIERKS (AUS)
READ THEIR STORIES BELOW:
THE ROYAL MANE ARE PROUD TO ANNOUNCE OUR BRAND AMBASSADORS
EMMA WEINERT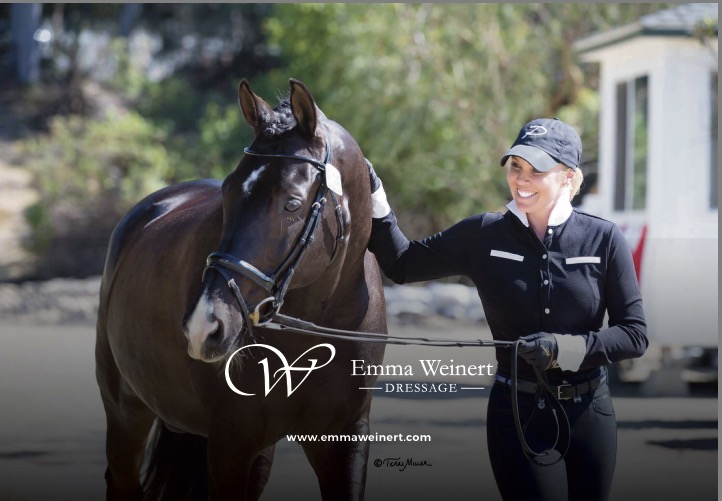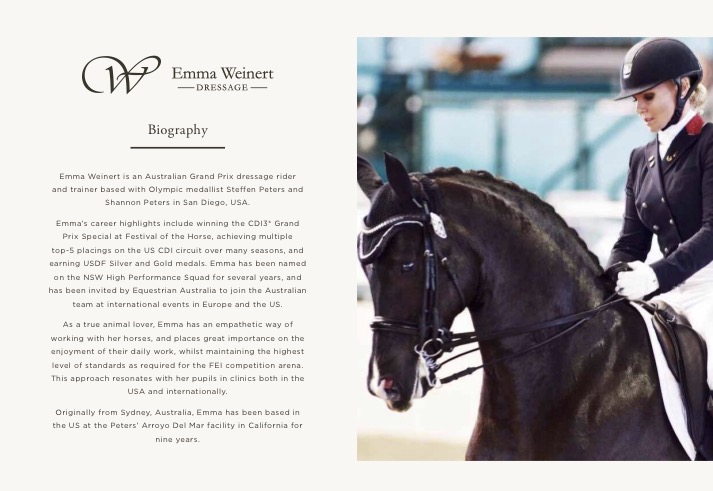 EMMA BOOTH!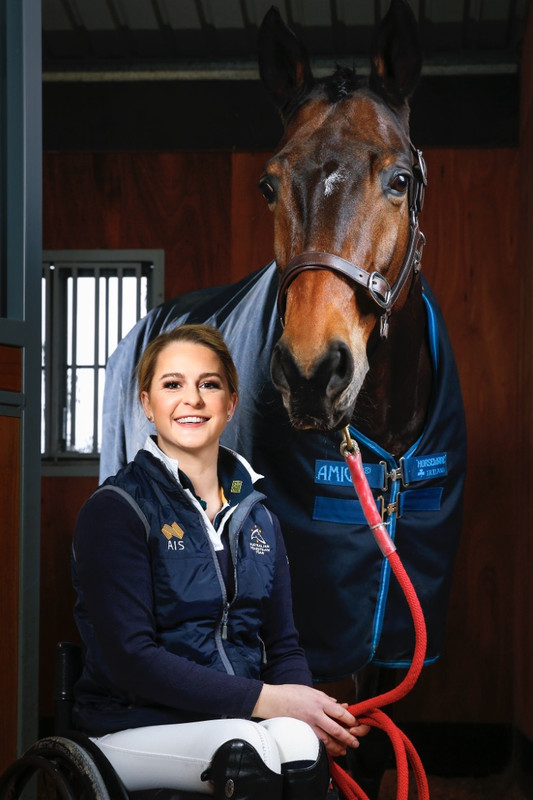 EMMA IS A TALENTED AND COURAGEOUS ATHLETE WHO IS AN INSPIRATION TO US ALL.
WE KNOW EMMAS RIDING JOURNEY IS ONLY BEGINNING AND WE ARE COMMITTED TO HELPING HER ACHIEVE ALL OF HER FUTURE GOALS WHILST KEEPING HER HORSES MANES AND TAILS LOOKING FABULOUS IN THE PROCESS!
ALSO READ ABOUT HER EXPERIENCES WITH THE PRODUCTS ON HER CHAMPION HORSE ZIDANE AND HOW THEY HAVE HELPED HIS TAIL!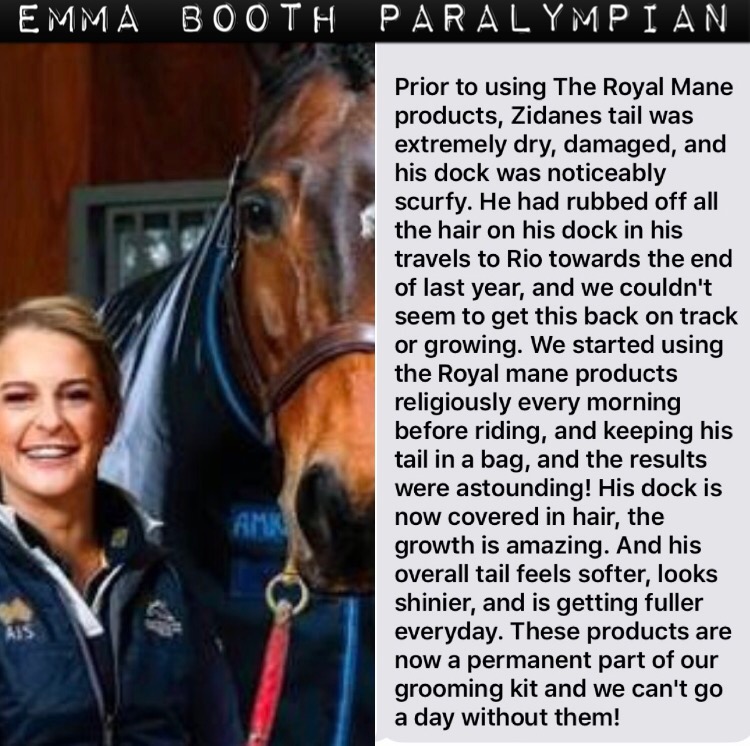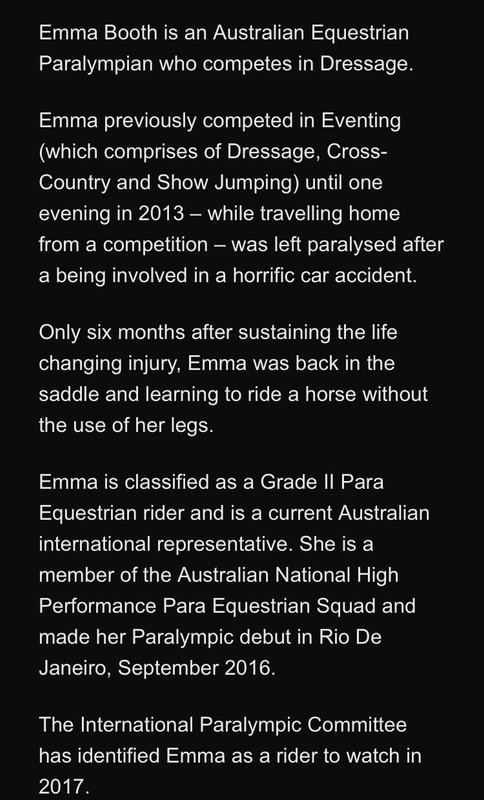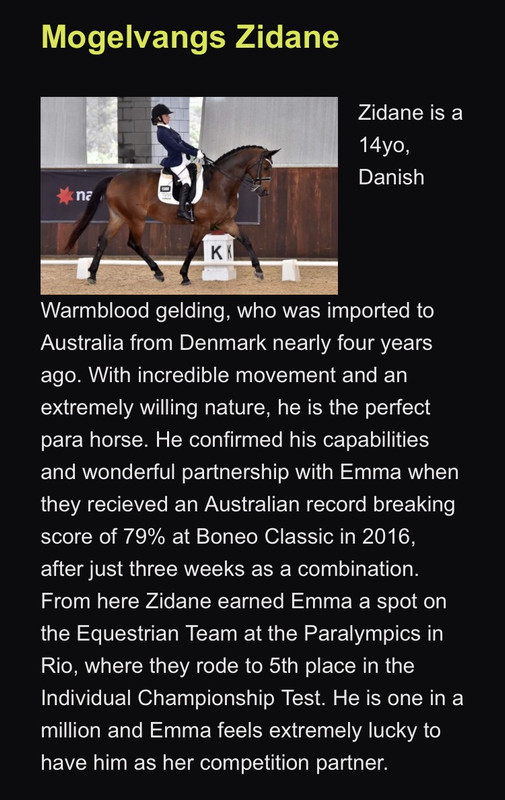 JUDY AND DANIELLA DIERKS: