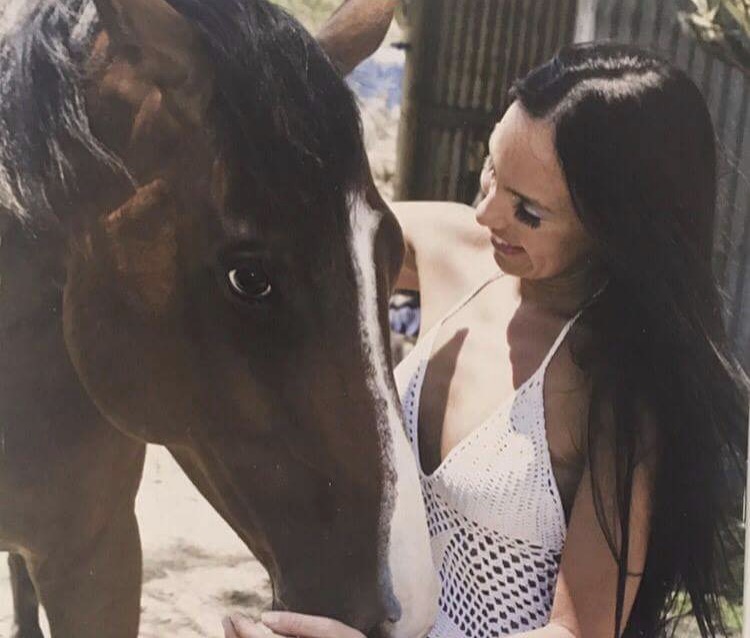 What if your horse could have the mane and tail you've always dreamed of just by changing a few simple things in your grooming routine?
I combined my knowledge as a hairdresser together with my concerns as a horse owner to create a luxury boutique range of human grade, salon quality products for horses that produce incredible results.
The ingredients are specifically designed to treat the hair from the inside out, strengthening and protecting, nourishing and softening for a mane and tail that glows with health.
Laura fused her years of hairdressing experience with her other passions, Natural Horsemanship, Show jumping and Dressage to create The Royal Mane - an luxury, boutique range of grooming products to enhance the presentation of your Horse.

"I had always loved working with beautiful products when styling my clients hair in the salon. However, when using the standard grooming products available on my own horses I was just not getting the results I thought should be possible. -- I then had an idea: Human grade, salon quality products for horses!
Laura then began to formulate the products with a bio chemist, then took the formulations to a high-end product manufacturer. "In my salon I had worked with products containing the wonder ingredient, Argan Oil from Morocco, so I knew each product had to have Cold Pressed Certified Organic Argan Oil as the active key ingredient. Also being concerned with the welfare of animals, each product had to be cruelty-free with no animal-derived ingredients or by-products could be used. The results were simply amazing; superior, highly effective products that nourish, detangle, impart shine and add lustre to the mane and tail which I always believed was attainable."
The Royal Mane products really will - 'change the way you groom your horse'.
Laura D